The humanized GITR/Foxp3 model was generated by intercrossing hGITR and Foxp3-IRES-mRFP (FIR) reporter mice. The FIR's bicistronic reporter expressing a red fluorescent protein (RFP) has been knocked into the endogenous Foxp3 locus and faithfully mirrors Foxp3 expression.
Strain Background: C57BL/6J×C57BL/6N
Strain Features:
■

The GITR extracellular domain is entirely humanized

■

Physiological regulation and expression pattern of the human GITR

■

Fully functional mouse immune system

■

Lack of expression of the murine GITR, thus avoiding cross-reactivity

■

RFP reporter faithfully mirrors Foxp3 expression

■

The expression of endogenous Foxp3 is not affected by the inserted gene
Model Validation:
Figure 1. hGITR expression pattern in hGITR/Foxp3 mice recapitulates mGITR expression in wild-type mice.
Expression of human and mouse GITR on αCD3/αCD28-stimulated splenocytes, analyzed by flow cytometry on Tregs and conventional CD4+ (CD4conv) T cells.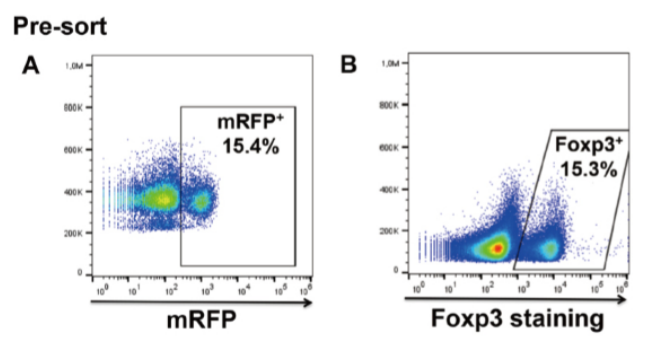 Figure 2. RFP expression mirrors Foxp3 protein expression. Expression of mRFP on non-permeabilized (A) or permeabilized (B) freshly isolated splenocytes (CD3+CD4+) from hGITR/Foxp3 mice. mRFP+ cells were sorted and permeabilized to allow Foxp3 detection (C).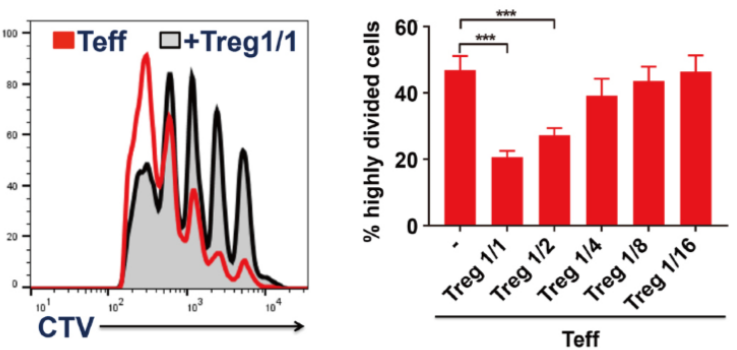 Figure 3. Suppressive function of Treg is preserved. Isolated CD4+CD25- Teff cells were labeled with CTV and cultured with various concentrations of isolated RFP+ Treg cells in presence of antigen-presenting cells treated with mitomycin and αCD3 for 4 days. Proliferation was assessed by flow cytometry (CTV+ cells) on viable cells.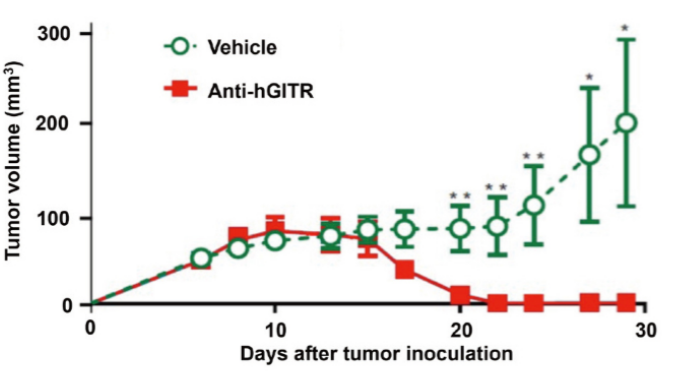 Figure 4. In humanized GITR (hGITR) mice, treatment with hGITR monoclonal antibody can exert an anti-tumor effect. Homozygous hGITR mice were implanted with MB49 bladder cancer cells, and tumor growth was inhibited after the treatment of anti-hGITR.